Hidden Pay Bias
The new U.S. Equal Employment Opportunity Commission (EEO) deadlines are rapidly approaching. By September 30, 2019, companies with 100 or more employees will be required to include new information from employees' W-2 forms. For the first time, gender, race, and ethnicity data must be reported alongside pay and hours information. How can you ensure your organization is following sound pay equity practices? To answer that question, you must also understand how pay equity is defined in today's business landscape.
This webinar, led by Buck's Amy Heinze and Donna Westervelt, will simplify pay equity by discussing fair pay principles in terms that are accessible and tangible to all HR and business professionals. The presenters will provide actionable tips for identifying and overcoming hidden pay bias. Additionally, they'll walk you through effective practices for developing a defensible approach to pay equity by covering the following key topics:
Key factors for understanding pay equity in modern business


How to take a detective's approach to uncovering clues of pay bias


Methods for combating any pay biases you discover
About the Presenters
Donna Westervelt is a Principal in the Engagement Consulting Practice at Buck, and is the local Engagement Practice leader for the northeast U.S. In this role, Donna partners with clients to develop compelling, comprehensive and tailored engagement strategies that help drive desired employee (and other participant) behaviors.
Donna holds an M.A. degree in Industrial/Organizational Psychology from Hofstra University and a B.A. degree in English and Psychology from the University of Massachusetts at Amherst. Donna's career spans more than 15 years as a consulting and compensation and benefits practitioner.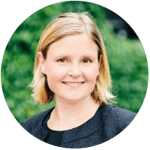 Amy Heinze is a Director in the Pay & Performance group in Buck's San Francisco office and has been with Buck for over a decade. Her areas of expertise include the design of executive compensation programs, employee pay program design and administration, and custom survey design and implementation. Amy has 20 years of combined experience in both consulting and corporate compensation roles including Aon Consulting and Amazon.com.